How to Wear Flats with Dresses as a Short Lady
Posted on August 11 2016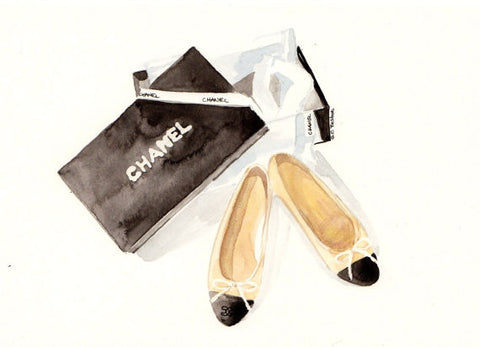 FIRST THINGS FIRST: GO POINTY
Always choose a pointed toe to elongate your legs (as a rounded one can cut you off visually). That chic little T-strap is just an added lengthening bonus.
DON'T BE AFRAID TO FLASH A LITTLE LEG
The more leg you show, the more of a leg you appear to have. This way you can finally give those trendy A-line minis a try.
CONSIDER MIDI-LENGTH DRESSES
Hems that hit right at the knee are just not made for flats. But if you're not comfortable with a short skirt, opt for a ladylike tea length that skims the bottom of your calf. And pair it with a metallic shoe to keep the eye line traveling.
MAKE YOUR SHOES THE STATEMENT
Listen, we're not fooling anyone here, and a nude loafer isn't going to miraculously add inches to your frame. Rather than trying to neutralize your legs, play with bold prints and hues to draw attention to them.
EMBRACE THE STRUCTURE OF BOOTS
Like the previous point about bold prints, a leather ankle boot commands power, and therefore, gives the illusion of stature.
LET LACE-UPS ELONGATE YOUR LEGS
But when you do choose nude, make sure they have ankle laces. A gladiator style that wraps up your leg visually stretches you out.