About Us
Miss Modern
Miss Modern intends to bring fashion to the tip of your fingers – We want every woman to feel empowered and confident with each design we make.
MISS MODERN started in 2015 as a hobby of the founder, who wished to create the perfect Miss Modern Lady. Later on, as the brand caught some wind, the aim was to create the metropolitan modern lady that loved to socialize and be the center of attention. Miss Modern Lady is stylish, sophisticated, and classy – looking good throughout every point of her life. Our journey continued to make every Miss Modern Lady feel sexy through everything she wears.
Our goal is to inspire and connect with our customers, allowing them to put on their best selves each and every day, bringing out every woman's best confidence.
Following our vision, our band expands more and more throughout every day. We opened our first consignment store in Siam Square – our first multi-brand store. In the present, we have multiple flagship stores in Ekamai along with four Consignment stores around Bangkok. Featuring multiple TV shows around Thailand and many magazines showing Miss Modern ladies, our brand brings style for every woman intending to become her better self.
In 2019, Miss Modern made a special collaboration with L'Oreal – namely, L'Oreal Makeup x Miss Modern. This collab featured a collection called 'Les Macarons' Inspiring Pastel Colors. Every customer who made a purchase from Miss Modern would receive a L'Oreal freebie and vice-versa.
Moreover, the brand was featured in a variety of TV shows and series, including "The Face" reality show, and the "I hate you, I love you" TV series. It was also featured in the news, on the Midnight Family Ch. 3, and magazines such as Mixed Magazine, Rush, and TV Pools. In 2019, it also made an apparition in the Lazada Woman's Festival Fashion Show "The EmQuartier".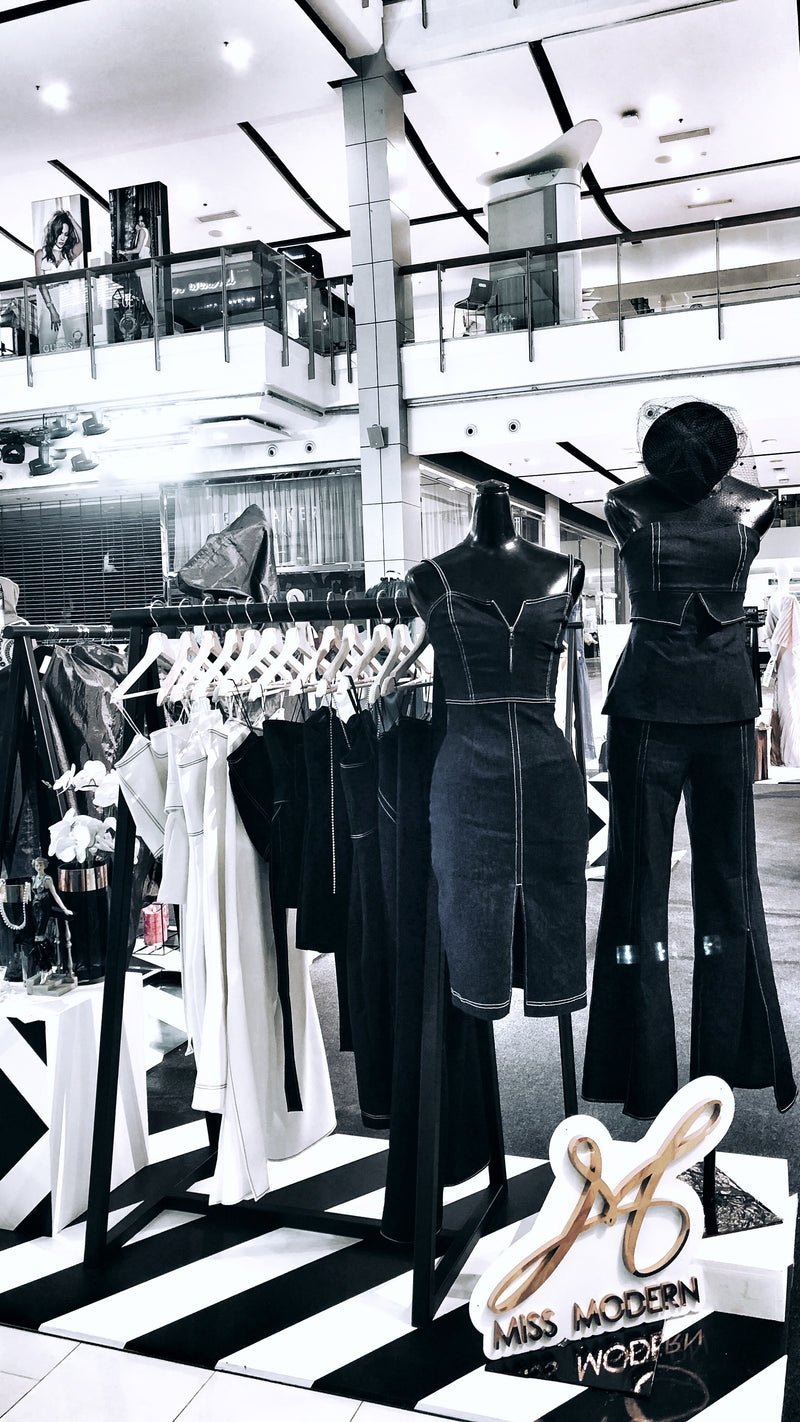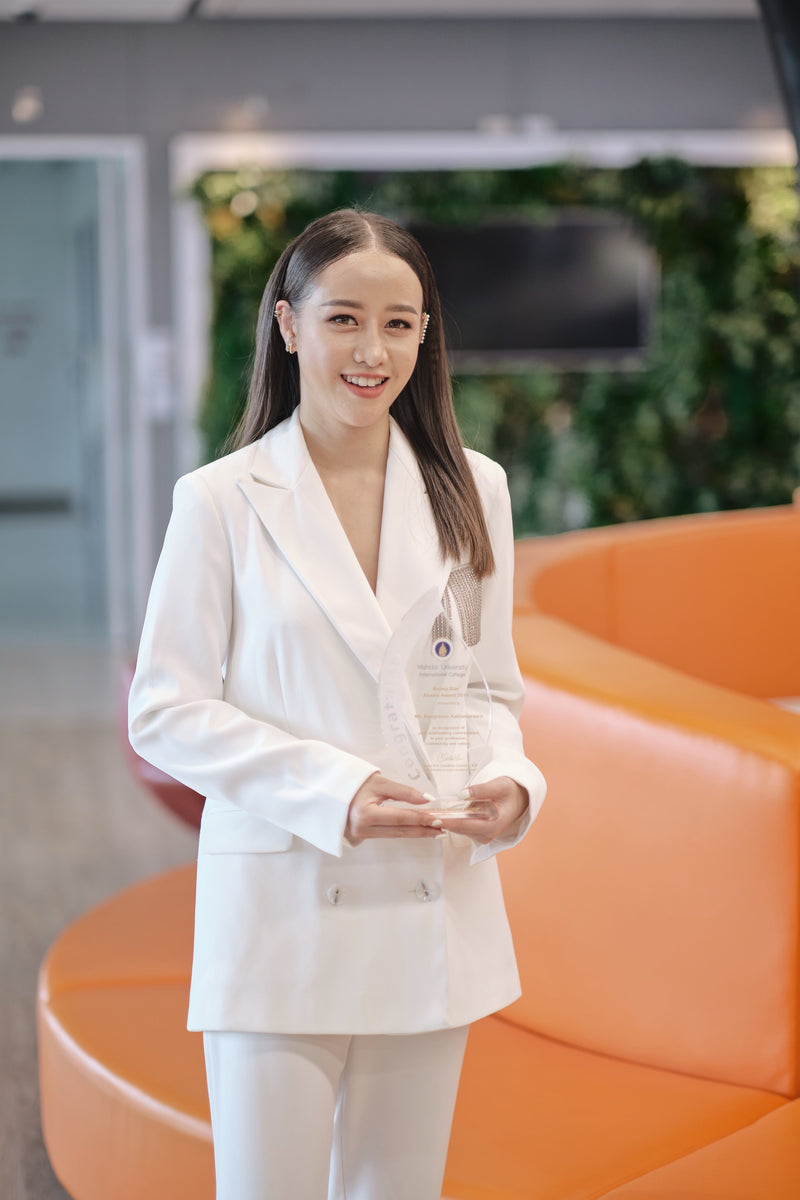 About Our Founder / Creative Director
Benz Rungravee Kattamarasre
The idea for Miss Modern was started by Benz Rungravee Kattamarasre in her final years of University. Wishing to create conceptual ready-to-wear clothing for women, she started by doing everything herself : design, graphic, pick, pack post and answer inquiries. At first, the idea was small – even without a physical store to keep her products. Everything was online – but in the end, she managed to bring the brand to a point where it has both physical and online stores.
After graduating with 2nd class honors in Tourism and Hospitality Management, she began her internship at the Shangri-La Hotel Group in Dubai. After finishing her internship, starting with October 2015, and until July 2017, she joined the Management Training Program of the Intercontinental Hotel Group Bangkok.
During this time, she continued following her dream of being known for her all-special-occasion wears. In 2018, she was invited to participate at the BOAO Fashion Week of China, where Miss Modern made its big debut on the Fashion scene. Multiple fashion shows followed after that, with Ms. Rungravee Kattamarasre receiving even further recognition for her amazing and quality work.
In 2019, she got nominated for the MUIC Rising Star Alumni Award 2019, which she received in August 2020. This helped her consolidate the path to her dream even more, with Miss Modern Boutique being indorsed today by over 100 celebrities in magazines, influencers, social media, and TV shows.
Confident. Ambitious. Unstoppable. Dressed head to toe in MISS MODERN.
MISS MODERN